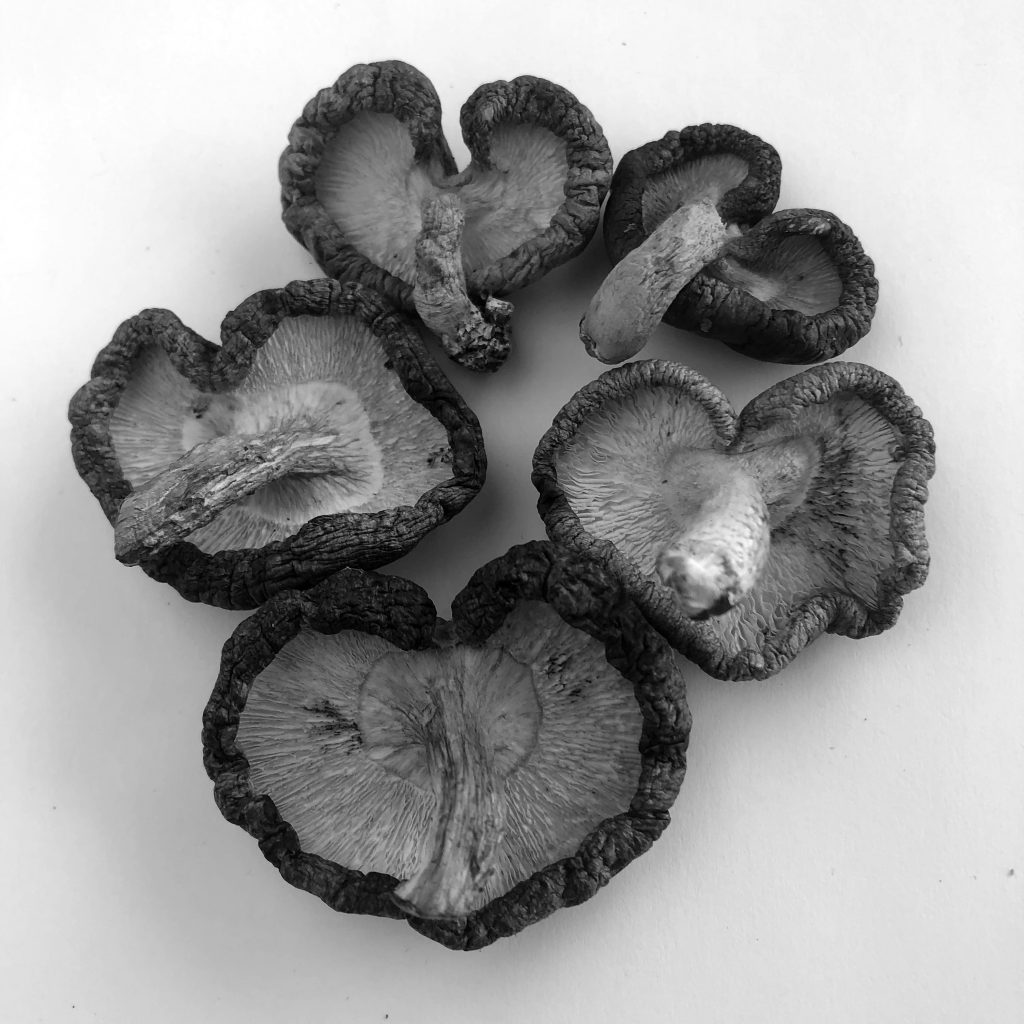 The name "Spirit of Analog Art" is very personal! For this post let us focus on the word "Spirit" and the circle image of mushroom shaped hearts.
February 2018, my partner and soul mate, Pauline, of forty years passed away. We had built a connection on so many different levels which resulted in a strong love and bond. We supported each other. Our symbol of that love and bond was the heart.
Since Pauline's passing, the heart symbol has appeared at the most unexplained times, not only here in Toronto but also Pauline followed me on my life journey to Spain, Portugal, and the United States. Whether it was a heart shaped cookie on the breakfast sweet table in Barcelona to a blue heart (blue was Pauline's favorite color) in the window across the street from a restaurant in Lisbon to heart shaped stones on various beaches.
The round image of heart shaped mushrooms is a collection of dried shiitake mushrooms. Shiitake mushrooms are normally round; however, while preparing my dinners, I am regularly finding heart shape mushrooms. Since my darkroom is currently closed due to Covid-19, I had to create the image using my cell phone. Once the darkroom re-opens, I will re-create the image using film and print in the darkroom.
Pauline passed away on her birthday, February 6th. Just this past February, I am preparing dinner on the Saturday night before her birthday. There was a heart shaped shiitake mushroom. Late that afternoon and early evening, there was a light snowfall in Toronto. After dinner, I went for a walk along the boardwalk by the lake. Wow! Someone had drawn a double heart on the boardwalk.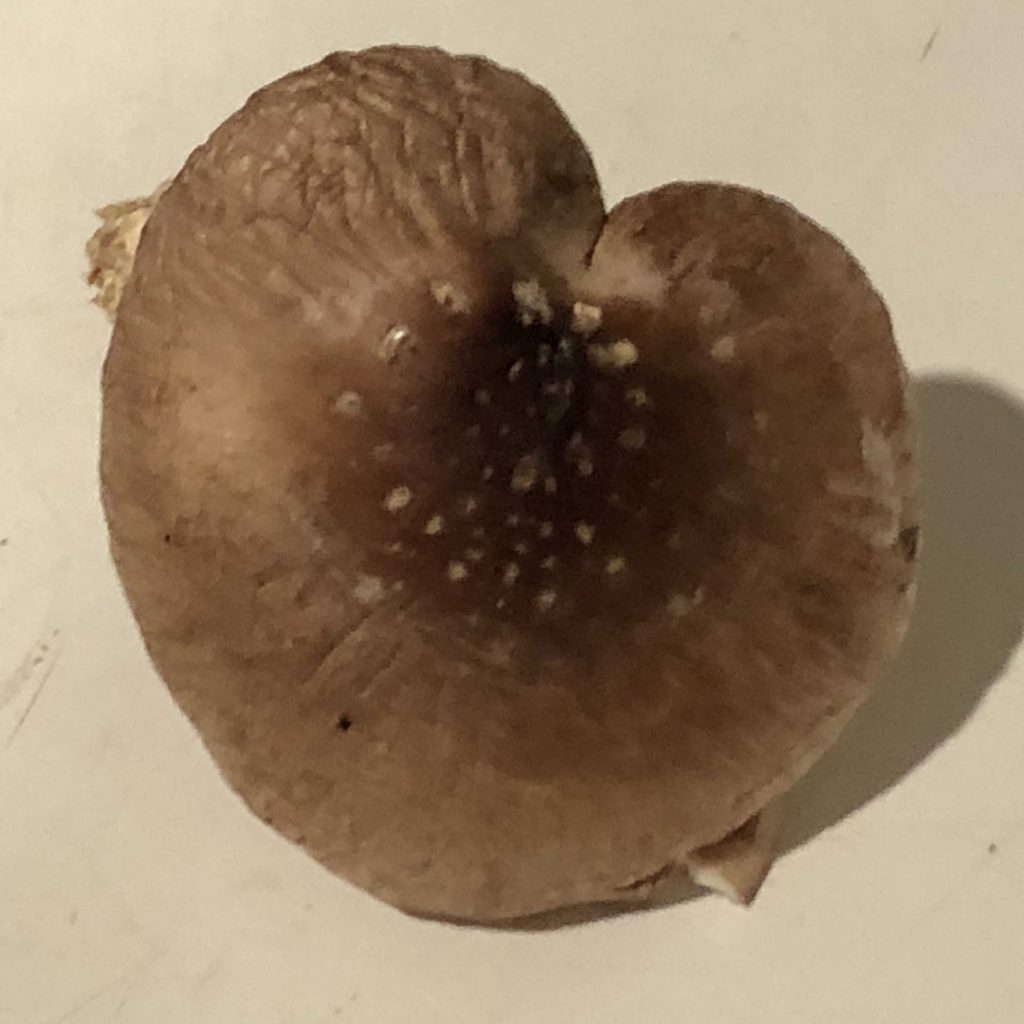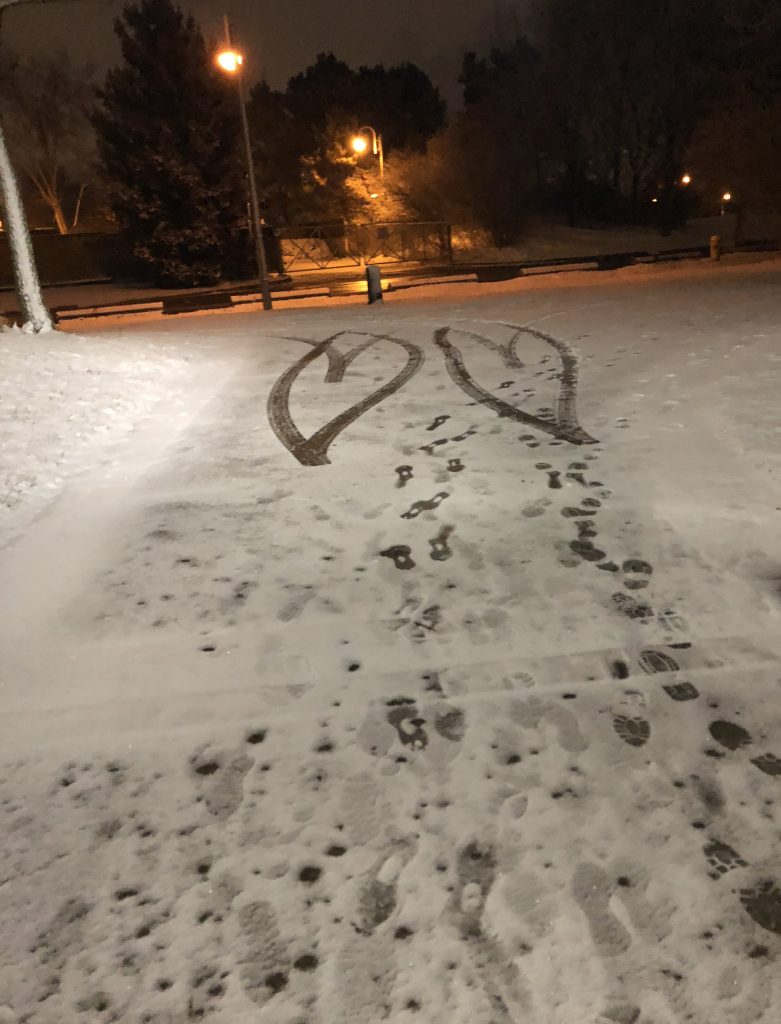 Clearly, Pauline's "spirit" is with me, providing inspiration and support.
Dale
"Love bridges death as Pauline continues to join me on my life journey."