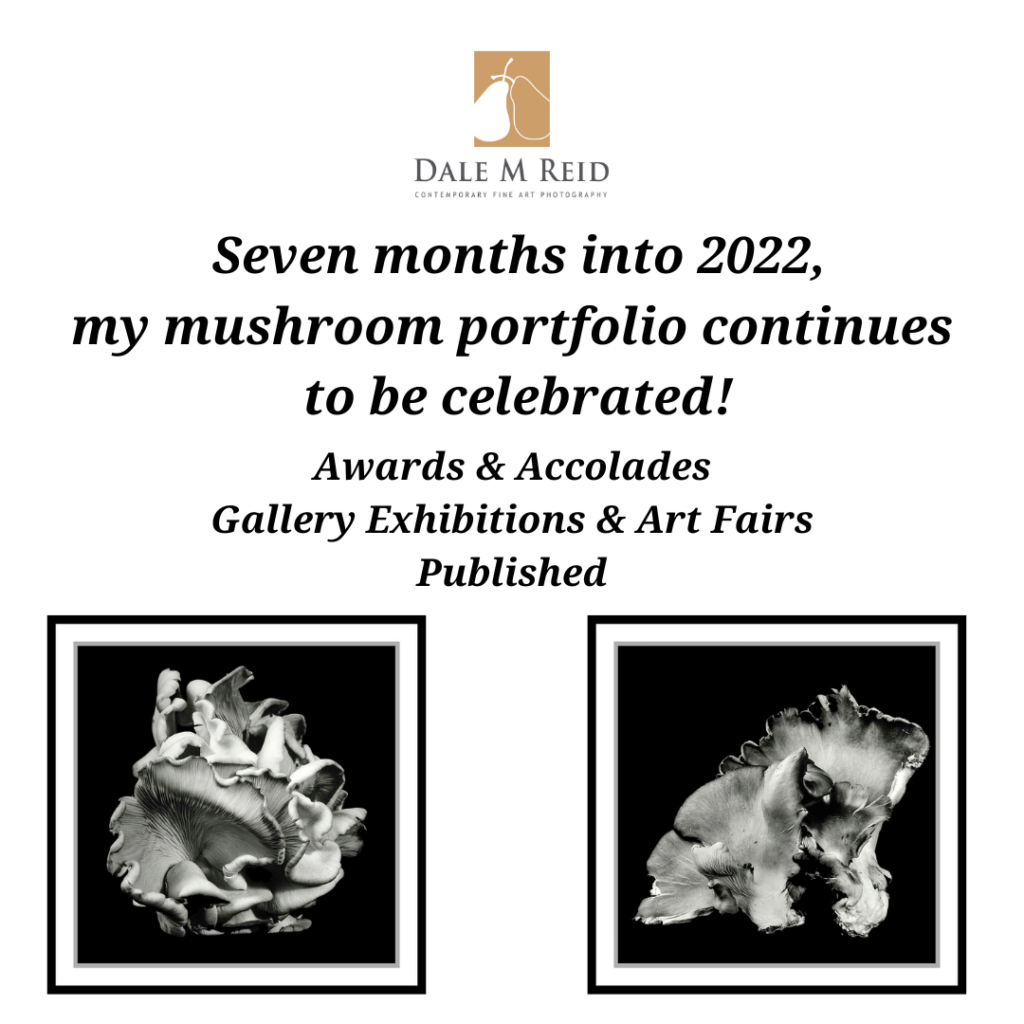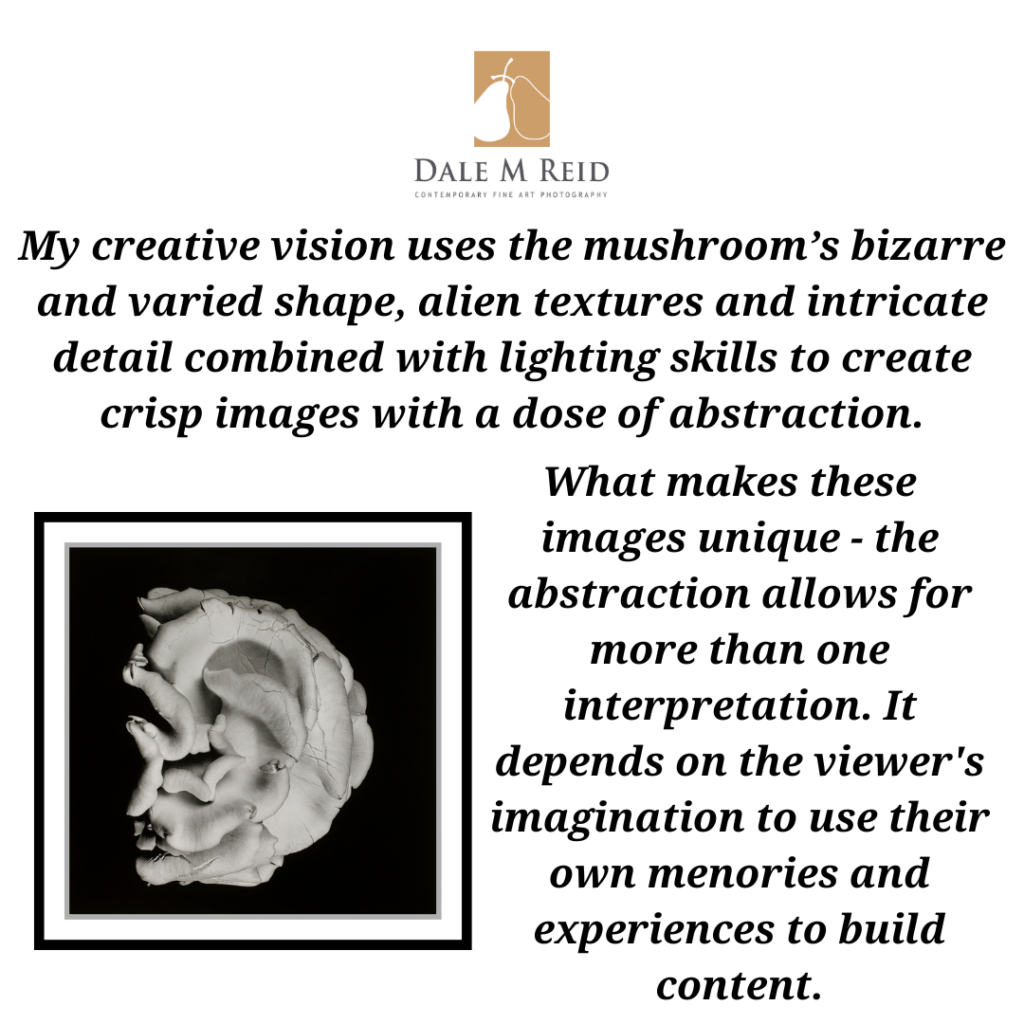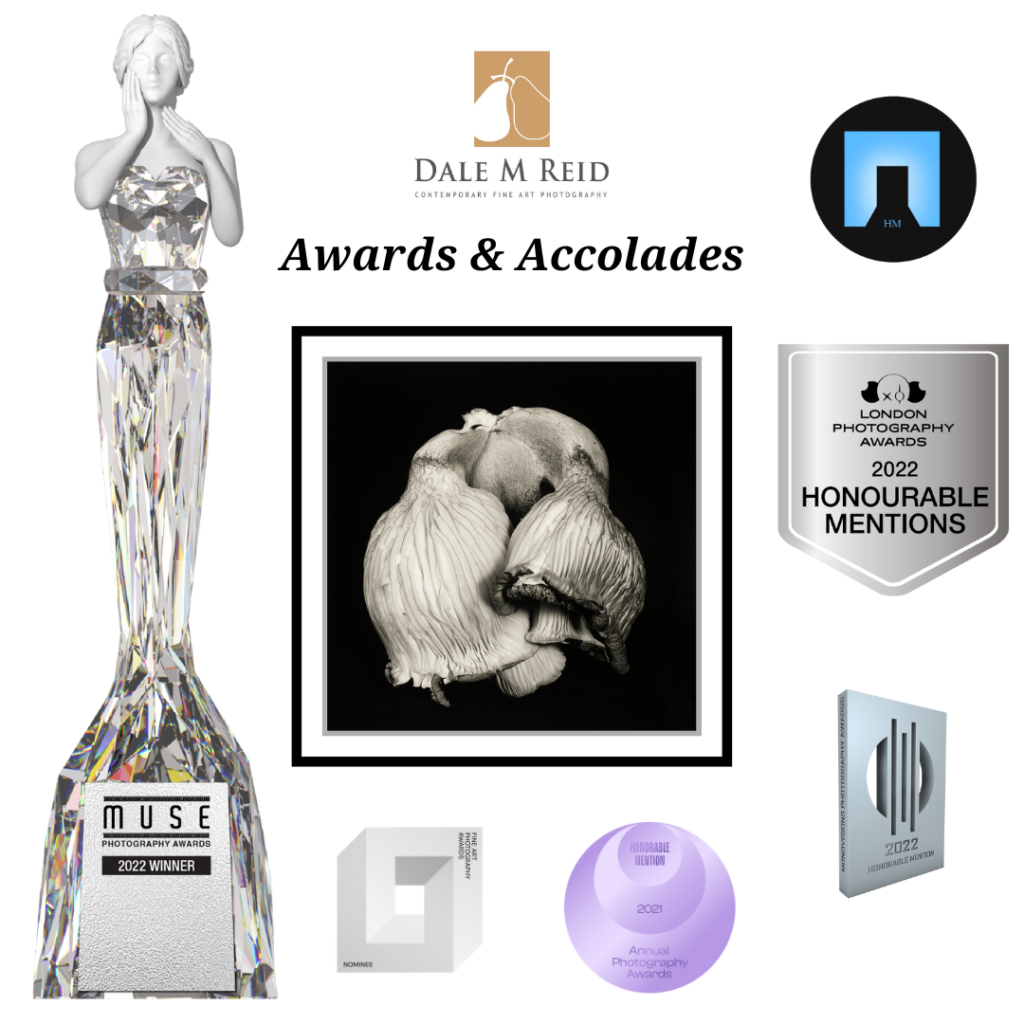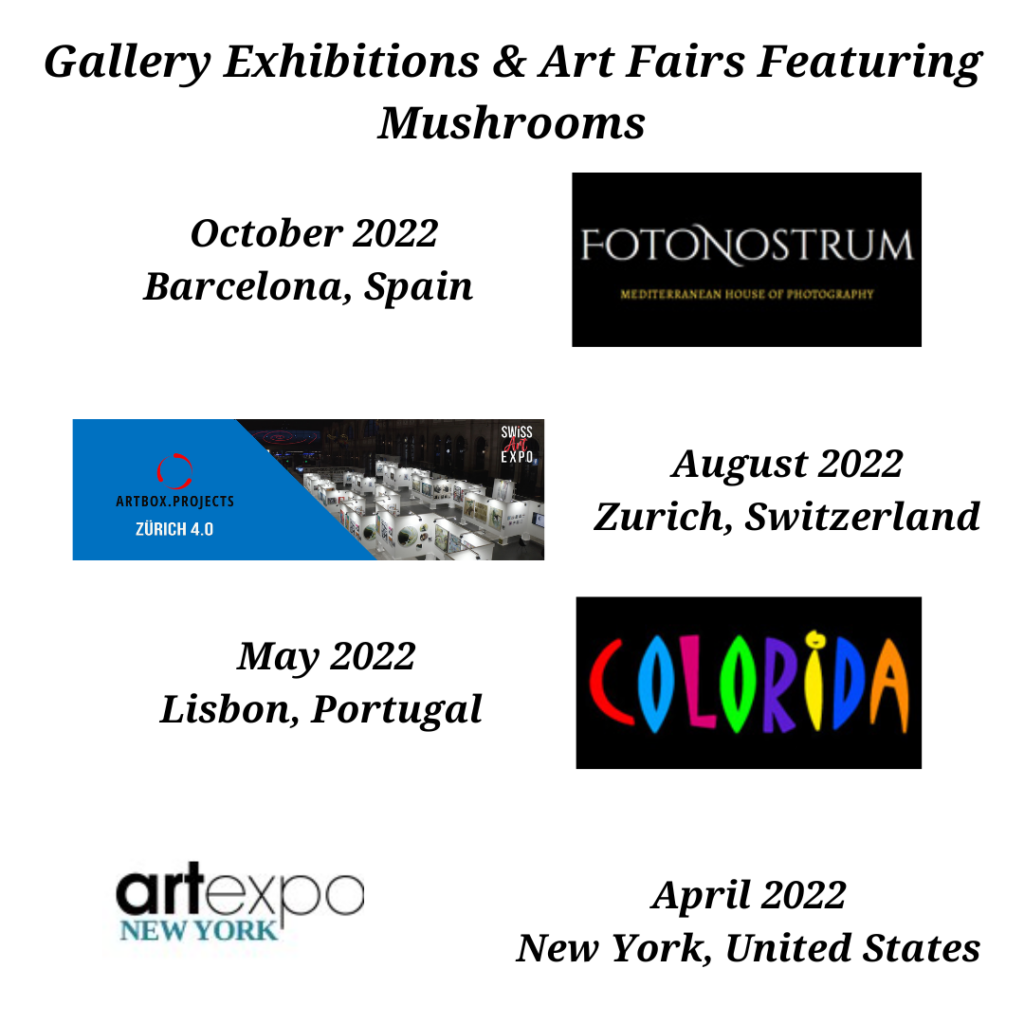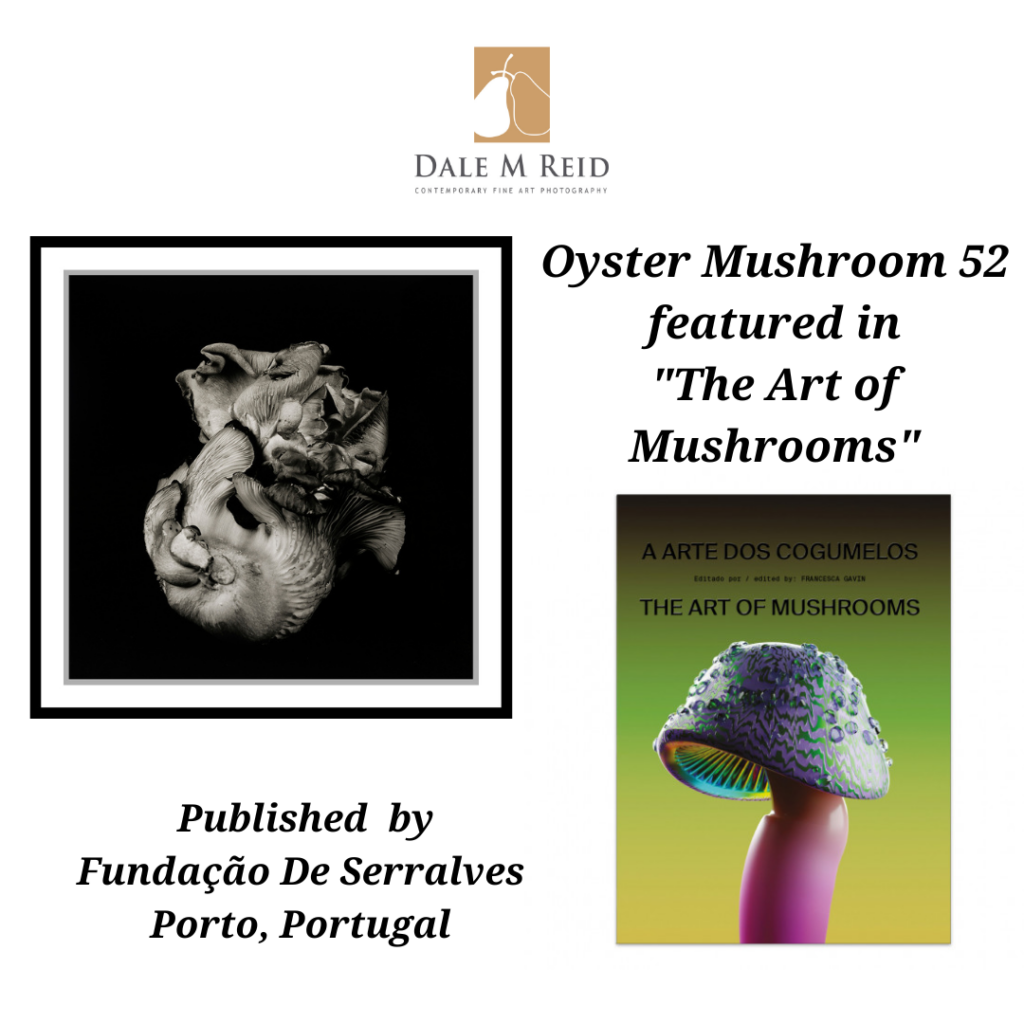 The latest, Monovisions Photography Awards was announced over the weekend. I was awarded Honorable Mention, Professional Series, Abstract. To view the winners, please follow https://monovisionsawards.com/.
To view the unique mushroom collection, of handcrafted silver gelatin prints, please follow https://www.dalemreidphotography.com/still.life_mushrooms.asp
For more information, please contact me or one of the representing galleries.
Gallery Representation:
Jessica Lindsey Phillips
JL Phillips Gallery
https://jlphillips.com/contact/
Tata Fernandez
Contemporary Art Projects USA
info@contemporaryartprojectsusa.com
Rosemary Esteter
Colorida Galeria de Arte, Lisbon, Portugal
Print Details:
Unframed 16″ (w) x 16″ (l)
Framed 28″ (w) x 28″ (l)
Five individually hand printed silver gelatin prints.