I found this quote in my daily emails by David Bailey, British photographer and director known for his advertising, celebrity, and fashion photographs. The quote is reflective of my creative philosophy and I would like to share it with you along with two excellent images.
"It takes a lot of imagination to be a good photographer. You need less imagination to be a painter because you can invent things. But in photography everything is so ordinary; it takes a lot of looking before you learn to see the extraordinary."
The two images below were created on our 2004 summer trip to Canadian Maritimes which included Newfoundland and Nova Scotia.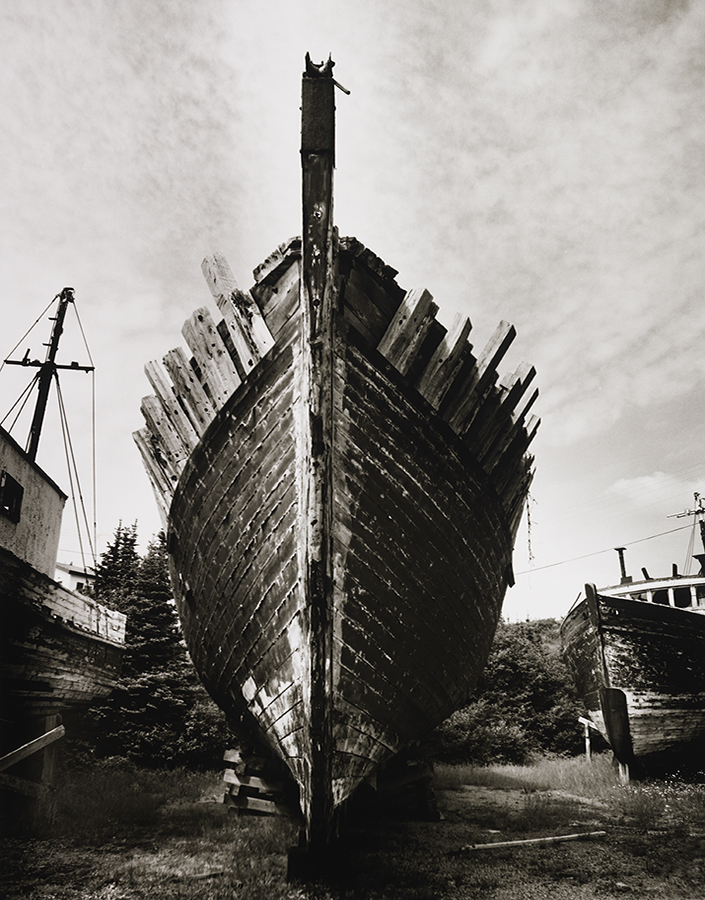 The location of the above image was on the south shore of Newfoundland east of Port aux Basques.
While you see a large ship centered in the image … in fact it is only a small boat. Going back to David's quote and with pre-planning, I selected a position close to the boat and shot upwards; thereby creating the illusion of a large ship.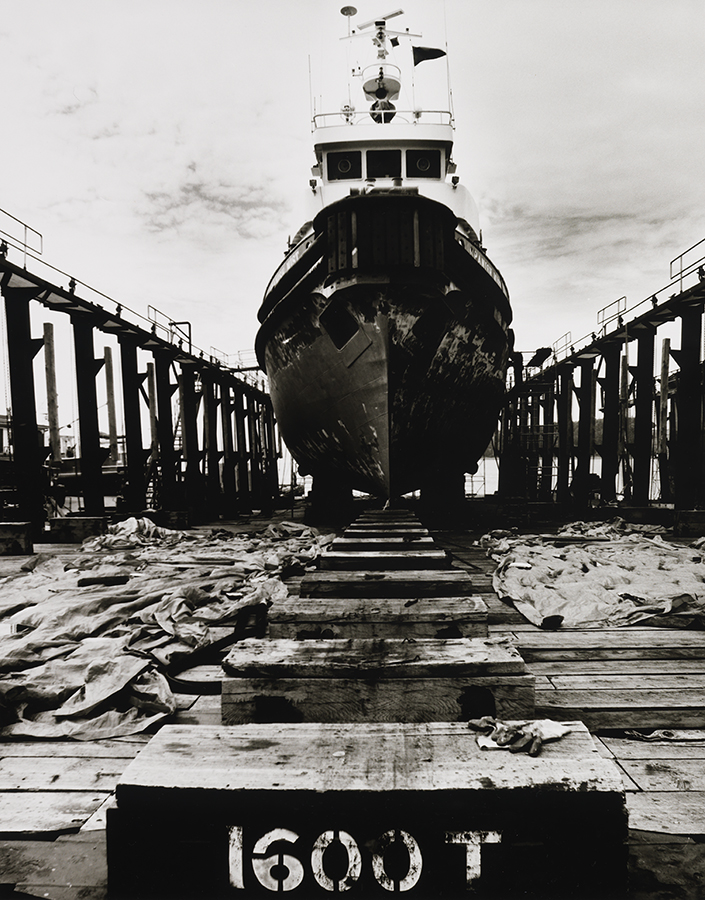 The above image of Spanish Mist in Dry Dock was created in Lunenburg, Nova Scotia. For the composition, I centered 1600T and to draw your eye, I angled the shot so that the ship was slightly off centered to the right. To finalize the composition, I identified a particular object in the scene — I didn't place or adjust the object, it was just there! This made the image totally unique.
Can you identify that object?