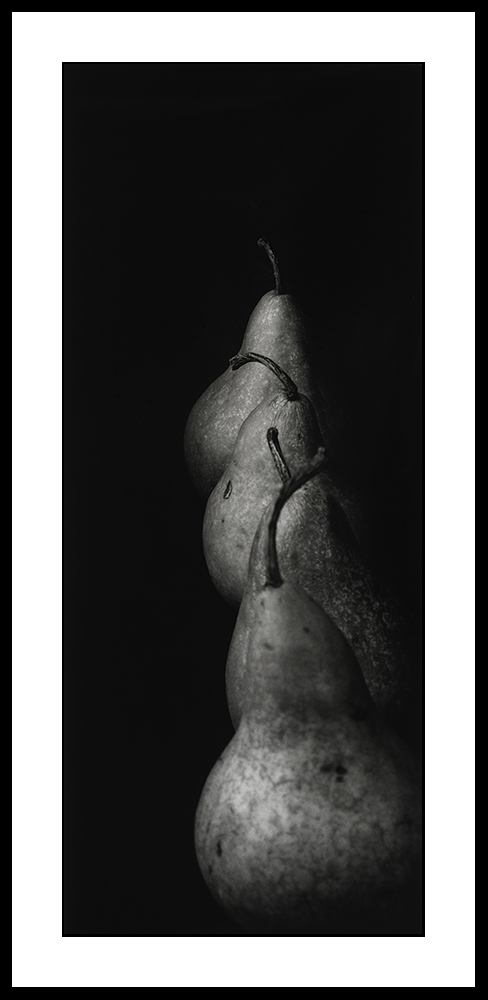 I hope you are enjoying reading "An Affair with Pears. I have enjoyed sharing elements of my artistic vision. Whether it is pear or floral or mushroom or landscape studies, I still critically look at the subject to create the most unique presentation to engage you and in some cases for you to question what you are looking at.
I look beyond the traditional still life presentation of pears. To create the feeling of motion and give my subjects a personality, staging with props and lighting is critical.
A lot of it is purely instinctual.
As I prepared this post, I remember back to my high school days, I was a member of the school band. While the band was primarily a concert band, we did some marching engagements. Yes, I played the drums.